Scroll down the page to access the courses you have purchased or those available in your membership
If you are a member of The iPad Man's Online school your membership will renew automatically monthly or annually (depending on the plan you chose). New videos are added for members every month so make sure to check back in as Apple is constantly updating their Apps so we are constantly updating the videos for you too.
---
Make sure you can automatically log into the school by following these instructions to put an App icon on your home screen.
How to Save Your Login Password & How to Navigate The iPad Man's Online School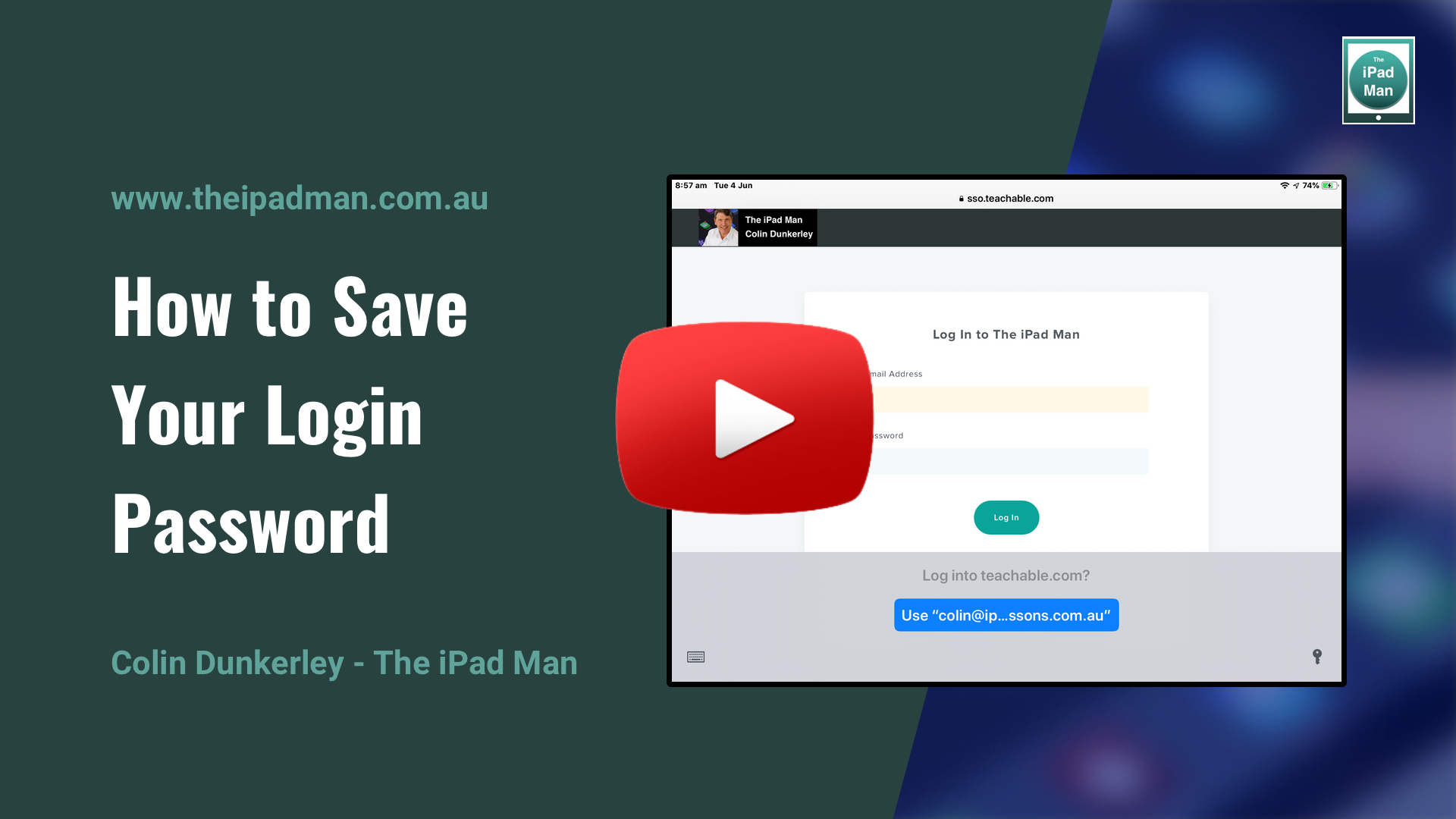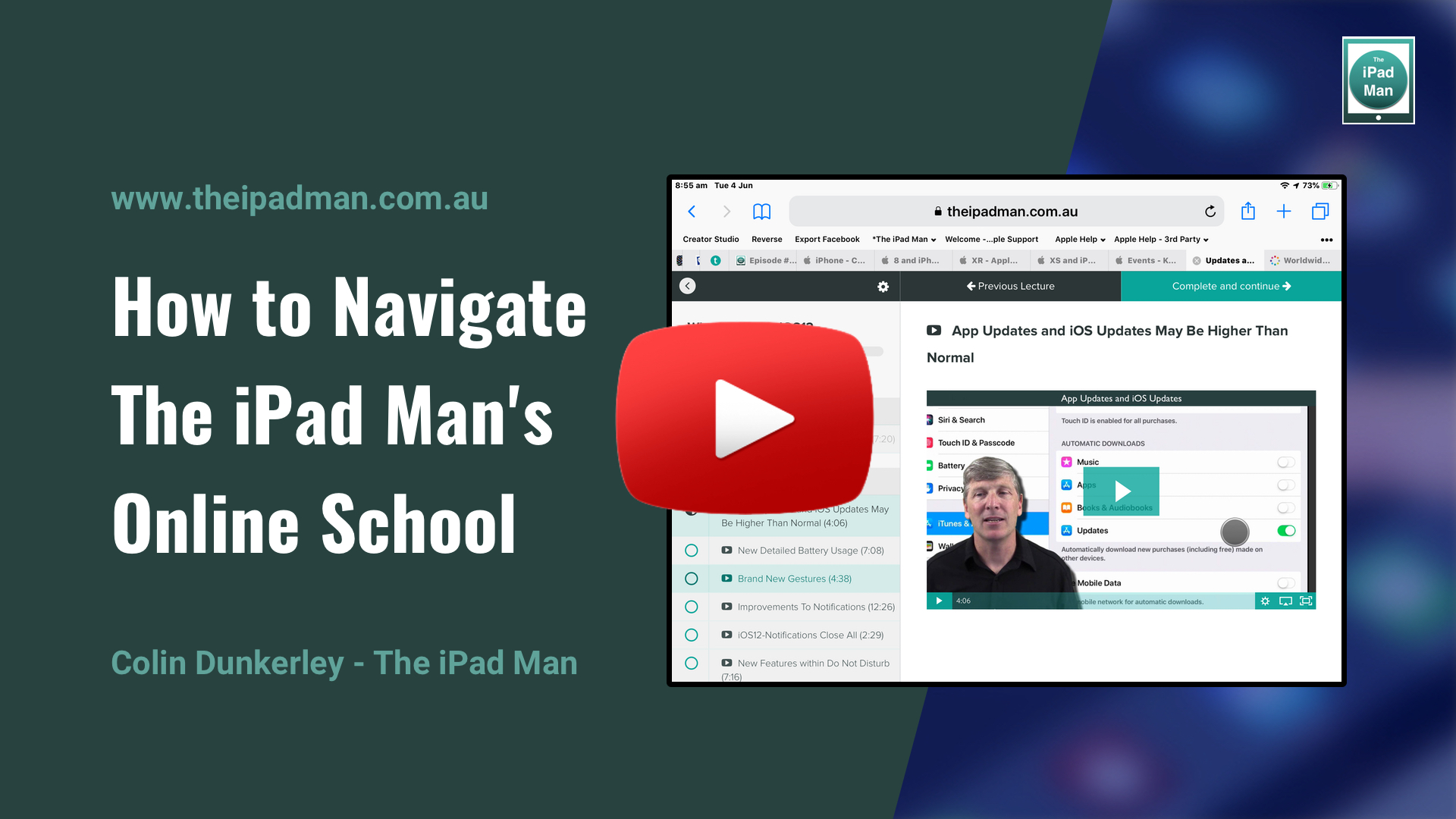 ---
Recently Added or Updated Courses
---
New Courses To Be Released in June 2019
Beyond the Basics - Messages App
How to Manage Storage and Data Use On Your iPad & iPhone
Whats New with FaceTime
iOS 13 and a BRAND NEW iPad OS to be released in September!
I have begun the planning and recording of brand new video courses for both iOS13 for iPhone and the NEW iPad OS for iPad. As members you will see these brand new course released September/October/November this year. I am really impressed at the new feature so far!
---
Courses You Are Enrolled In...
To return to this full list of "Courses You Are Enrolled In" tap on the "<" icon inside the circle in the top left corner of the page when you are finished watching the videos of a particular course.